As an important part of the local community, we set aside part of our budget to donate to charities both in Cyprus and overseas.  The charities are nominated by members of the congregation and reviewed by an outreach committee before being submitted to the PCC for authorisation.
To find out more about any of the charities below, please click on the images and links.
The charities benefiting in 2017 are:
As a church community, we regularly tithe to local and international charities nominated by members of our churches.  Each nominated charity is discussed and the donations agreed at Council meetings.  The outreach of €8000 this year has been agreed as:
LOCAL

Cyprus Autism Association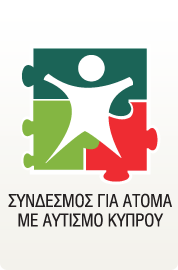 A Limassol Care centre near St Barnabas
Isaiah 58

The focus of Isaiah 58 is on Aids victims and their families in Cyprus.
The Wellspring Association
Working for the support and restoration of individuals dealing with crises in their lives (due to prostitution, human trafficking, or otherabusive and difficult situations) or in vulnerable/at risk situations.
Youth for Christ Cyprus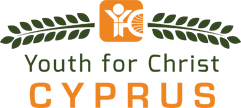 Youth for Christ Cyprus is part of an inter-denominational, non-profit organisation that has ministry in over 130 countries. Youth for Christ Cyprus desires to see all young people in Cyprus have the opportunity to make an informed decision about having a relationship with Jesus Christ.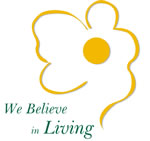 Their mission is 'the improvement and safeguarding of the quality of life of cancer patients and their families'.

Established as an NGO in 1998, KISA's vision is the promotion of an all-inclusive, multicultural society, free of racism, xenophobia and discrimination and where, through the interaction and mutual respect of diverse cultures, there will be equality and respect for the rights of all, irrespective of race, nationality or ethnicity, colour, creed or beliefs, gender, sexual preference or orientation, age, inability or any other diversity.

Among the many activities going on in the Western Sovereign Base Area throughout the year are the pony rides given at the Episkopi Saddle Club in Happy Valley for disabled children and young people and adults from the local communities. Over the years, these rides have become a highlight of the riders' week when they can enjoy the sensation of horse riding for half an hour. Most of the riders, whose ages range from 4 to mid 50s, have physical and/or mental disabilities that in some cases confines them to a wheelchair, or affects their mobility so severely that they are unable to walk or stand without assistance. Nevertheless, when mounted on a horse, their bodies seem to relax and enable them to adopt a more balanced and controlled posture. This relaxation also produces smiles and sounds of joy from the youngsters, whose disabilities have denied them much of the fun and enjoyment they should have had in their lives.
OVERSEAS
SAT 7

a Christian TV broadcaster based in Egypt, and very active in the region
SOMA
   
An Anglican Charity: Sharing of Ministries Abroad
ABAANA

charity involved in projects in North Uganda.  Our contribution will be used for a farm project.
We also host Table Top Sales on the first Saturday of each month, except July and August when it is very hot, and once a year the proceeds from the Table Top Sales are donated to the Kinkiizi Education Project, which is raising funds to assist in paying school fees for orphans and underprivileged children in Kinkiizi, Uganda.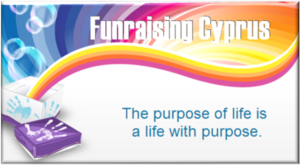 We also collect food and other essential supplies for distribution by a local charity, Funraising, and hold several community events throughout the year – an important and popular one being the Christmas Fayre.