Below are just some of the venues available where you can hold your wedding, blessing or vows ceremony. However, we can also conduct these ceremonies in private villas, the wine museum, on the beach or some other venue that may be more meaningful or more appropriate for you, subject to the agreement of the Chaplain.  Wherever you chose we will do our utmost to assist you in planning your wedding. Contact us for more information.
St Barnabas' Church
St Barnabas' with  its stone walls, wooden ceiling and blue white and gold Chancel makes a beautiful setting for your special day.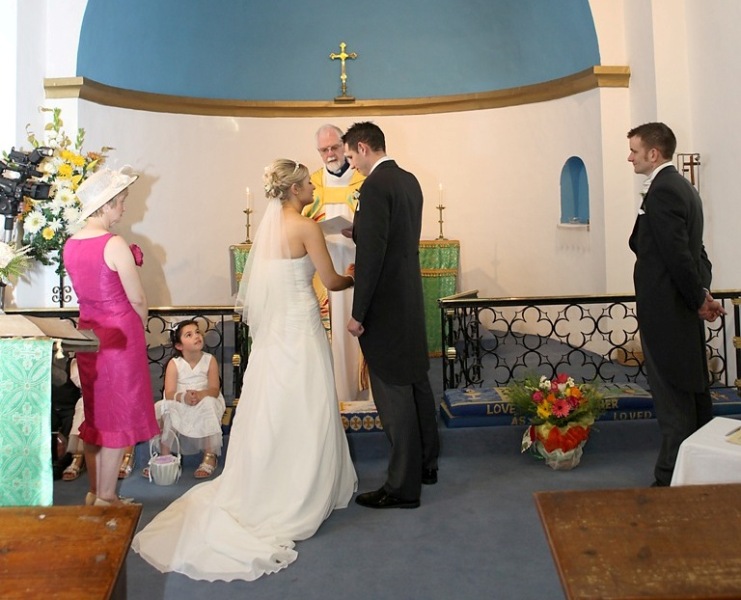 All Saints Chapel
Built of stone and modelled on the early style of church architecture this tiny Chapel provides a very attractive setting for your wedding.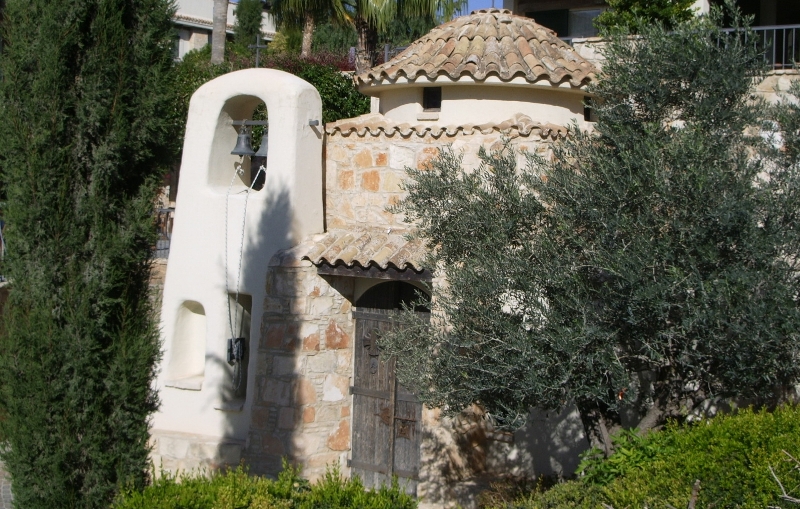 Holy Cross Chapel
The stone-built Chapel at the Le Meridien Resort offers a beautiful setting for your wedding ceremony.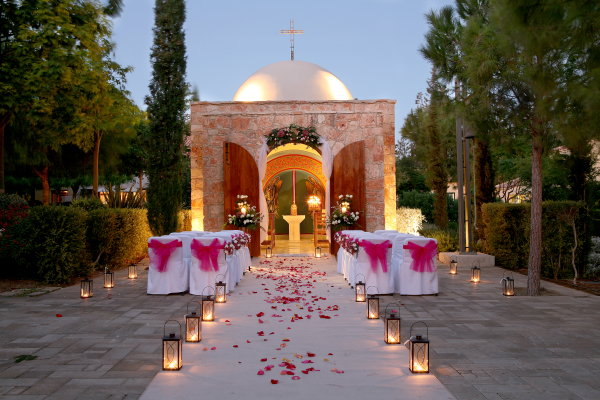 Hadjiantonas Winery
Hadjiantonas Winery in Limassol offers couples the garden wedding of their dreams and makes the most of the glorious Cyprus weather.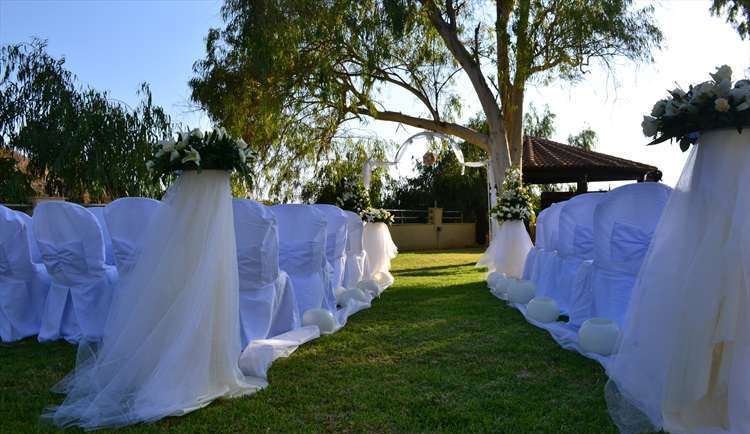 St Elias' Chapel
The beautiful private Chapel dedicated to St Elias is located in a quiet area of the magnificent lush gardens of the Elias Beach Hotel.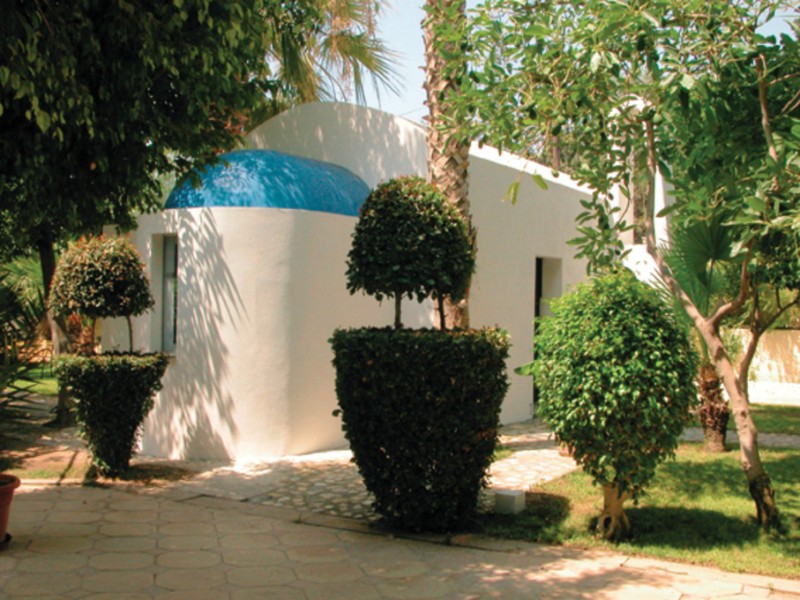 St George's Chapel
The St George's Chapel at the Four Seasons Hotel offers a unique setting with seating for around 10 people and space for a further 25 seats in front.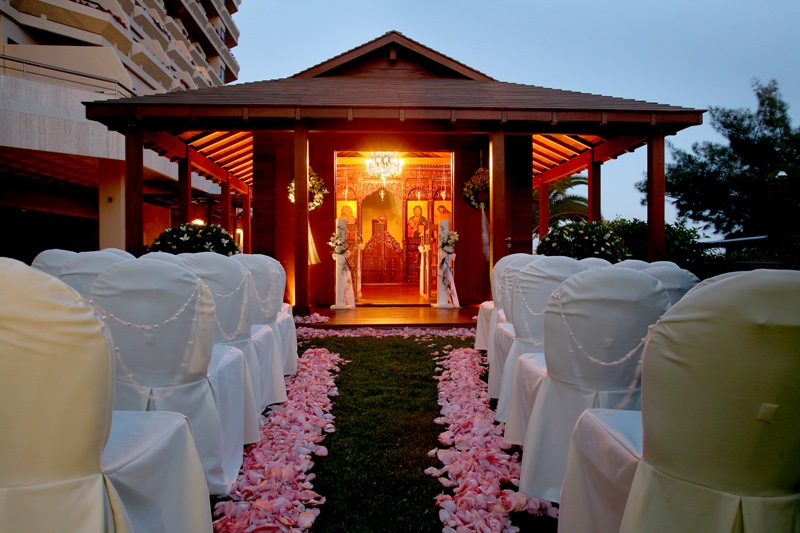 As a Chaplaincy (which encompasses both St Barnabas' in Limassol and St Lazarus in Pissouri) we do, of course, have excellent relationships with the various venues shown on this page.  However,  the Diocese of Cyprus and the Gulf, the Chaplaincy of Limassol, the officiating Chaplains, St Barnabas' Church and St Lazarus' Church take no responsibility whatsoever for any aspect of the quality of hotel or guest related services provided to and for celebrants by these venues and hotels. Nor is the mention of the venues on this page a specific endorsement or recommendation of the services that celebrants will recieve from the venues.  Should you have any issues with the venue you have chosen you should deal with them directly.